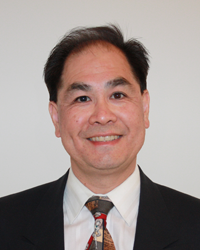 As the Assistant Director of Division of Teaching Laboratories, James Lau leads a group of staff that is involved in administering approximately 25 laboratory courses in the various fields of life sciences offered by the Faculty of Medicine. James is passionate about enhancing student learning experience; he works closely with course coordinators in various departments in the Faculty of Medicine, bringing research into student laboratory setting and exposing students to recent advances in research techniques by incorporating cutting edge technology into the labs. James also oversees the Yeast Culture Media project where custom solid and liquid media are prepared for researchers within the faculty.
James Lau received his Physiology Specialist Degree from the University of Toronto in 1980 and has been serving in the Faculty of Medicine for the past 31 years. He has served as a laboratory technician, supervisor, technical coordinator, and currently as an assistant director in the Division of Teaching Laboratories, Faculty of Medicine.
James Lau is the recipient of the University of Toronto Stepping Up Award in 2007 acknowledging his contribution in enhancing student learning experience. He is also a member of MSB Joint Health and Safety Committee since 2000, serving as a management representative.
Outside of work, James is a long time member of the Markham Chinese Presbyterian Church, served as fellowship advisor, Sunday school teacher and currently as an elder of the church. His hobbies include travel, sports and philately.